You've probably already seen heaps of photos of last weekend's Jamboree, but perhaps not from this angle. I decided to focus mostly on the promo girls rather than the racing. Probably not a bad idea considering how insanely hot it was.
Sharpy and I left at about 6am, and met up with Kristina at her place just down the road. We trekked out towards Willowbank together, eventually meeting the rest of the Club High Rollers crew at the BP just before the town of Willowbank.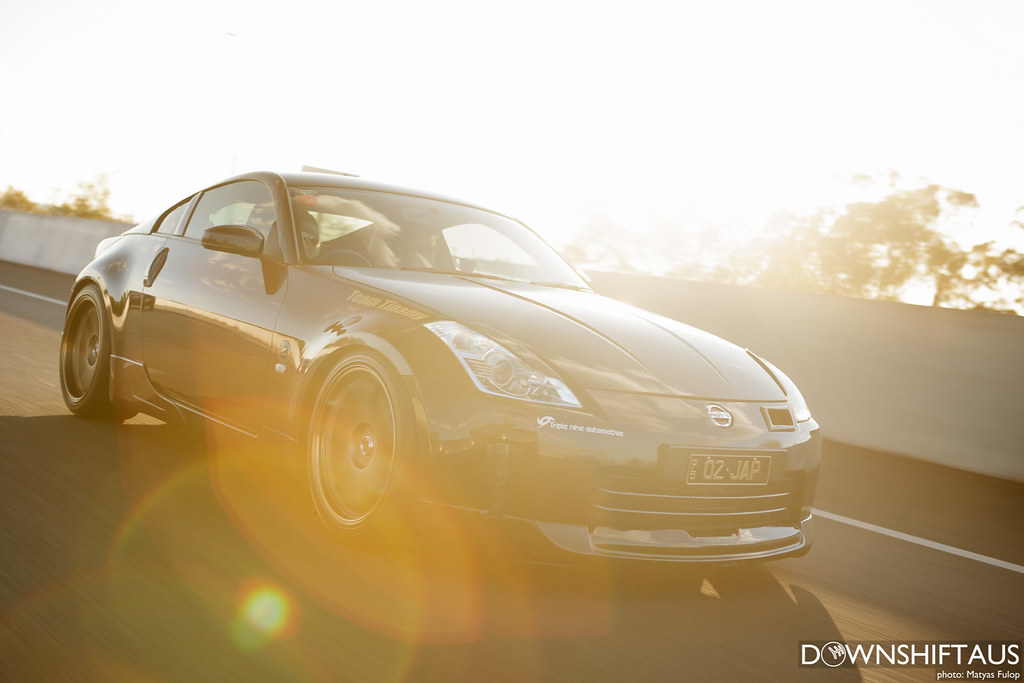 Seeing Nick's newly purchased Godzilla Motorsport R32 GT-R and Adam's FAT GTR on trailers was pretty impressive straight away. We chilled for a bit and had a hearty breakfast whilst waiting for the others to arrive.
By the time we arrived at 8am, there were already people set up and ready to roll! Dedication.
This is what the world's second-fastest drag BNR32 looks like (7.60 seconds).
And this is what a 1140hp street BNR32 looks like. Insanity.
Setting up the tents and tying them down pretty much brought us to the first heat of the babe comp. CHR secured two lovely ladies who strutted their stuff all day long. Thanks Jamie and Dee!
The CHR girls again!
Girls look so hot on bikes..
They *asked* me to take an ass shot. It's a tough job, but someone has to do it.
The finals of the babe comp were taken out by Lauren, supporting Hardtuned.net.
Laura-Anne from Newcastle (upon Tyne) grabbed second place. Look out for her in Street Machine!
There was certainly plenty of entertainment.
The girls and guy supporting Gas Motorsport and Haltech came up from Sydney.
Mel and friend at Motul.
And last but not least, the ladies from Just Car Insurance.