This S15 Nissan Silvia is a car that you don't see everyday. This particular S15 is one of a kind, being the only S15 with a C-West N1 II full carbon fiber widebody kit in Australia. It is a kit that follows the S15 bodylines, while still giving it an aggressive look. This beautiful Nissan is a perfect representation of some of the craziest mods among the endless possible other choices that have ultimately come together as one of the best S15s in Australia.
It's dressed up with Work Meister S1 3-piece rims, 19×10 on the front and 19×11 on the rear. Wanna know more? This stealth beast outputs almost 500hp and 700nm torque at the rear wheels. It has a huge amount of presence with a 1700mm wide Voltex GT Wing, custom front splitter, front canards, side splitter, rear diffuser and extensions all made by Bodyform Motorsports for maximum downforce at high speed entry corners. Wondering how loud it is? Custom 3.5″ straight pipe exhaust to cannon tip with a Tial 44mm external wastegate should give you an idea.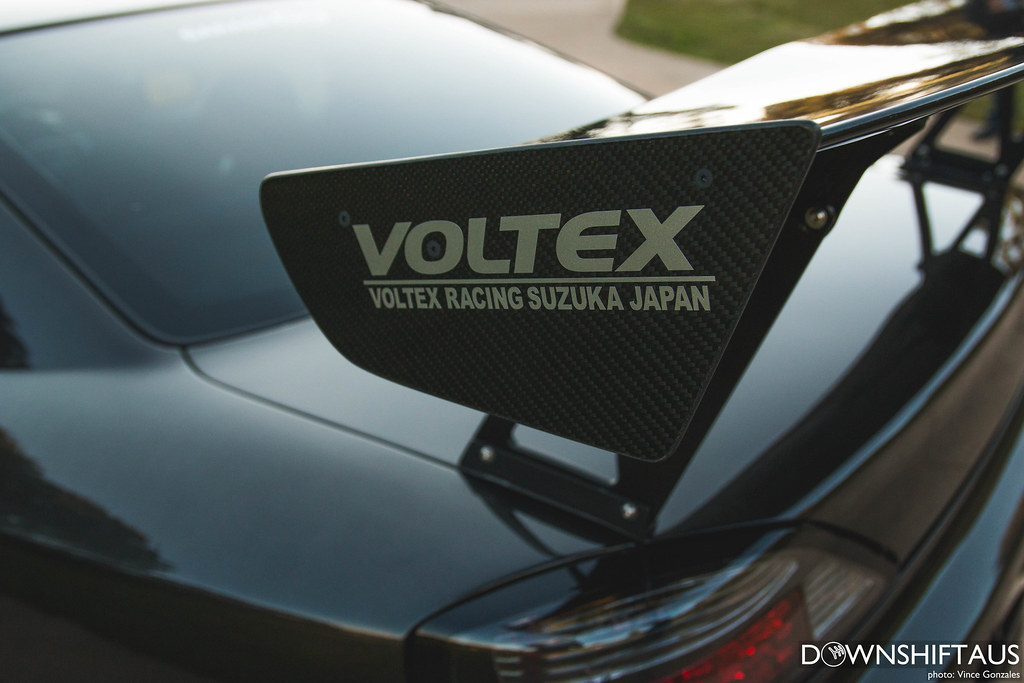 Looking at the engine bay, it may not be the cleanest of all but it certainly has the power to back it up. Duy's car is running a GTX37R turbo at 29psi, 265 degree Tomei Poncams, BC cam gears, valves and retainers, RB25 gearbox with a 1 piece tail shaft, custom 3″ dump pipe and and more. The whole engine is built by Powertune. Covering all types of general maintenance and servicing along with highly specialised services like engine building, fabrication, dyno tuning and emissions testing, Powertune is a true one-stop shop.
Love it or hate it, but to me, it's still one of the best cars to date!
Engine/Driveline (Powertune)
GTX37R with 0.63 rear housing
Tomei Poncams 265
BC cam gears
BC valves
BC retainers
RB25 gear box with a 1-piece tailshaft
6Boost manifold
Dual MAP sensor
Custom made 3″ dump pipe
4.3 diff ratio with a 1.5-way LSD
NPC twin plate clutch rated to 1000hp
R33 GTR Brembo brakes (4piston brake calipers)
HKS blow off valve
Haltech Platinum Pro ECU
Haltech wideband sensor
Tial 44mm external wastegate
Custom straight pipe exhaust to cannon tip
1200cc fuel injectors
Running on E85 fuel
Coilpacks
Suspension 
Buddy Club Racing Spec Damper Coilovers
Hard Race camber arms front and rear
Exterior (Bodyform)
Full C-West N1 II Carbon fiber widebody kit
Custom carbon fiber front canards
Custom carbon fiber front splitter
Custom carbon fiber side splitters
Custom carbon fiber rear diffuser
Custom carbon fiber rear diffuser side extensions
1700mm wide Carbon fiber Voltex GT Wing
Rims/Tires 
Work Meister S1 3-piece 19×10 front
Work Meister S1 3-piece 19×11 rear
Hankook Ventus Evo 2 255/30/19 front
Hankook Ventus Evo 2 275/30/19 rear